About Us
The Quill Group is comprised of four engineering/consulting companies each contributing talent and resources to maximize our efficiency and service. By contacting the Quill Group, you access all of our services, products and industry experts.
For specific information on our partner companies please follow the links below.
Fuller Engineering & Land Surveying
Atlantic Consulting & Engineering

Fairfield Testing Laboratory
Land Engineering & Surveying LLC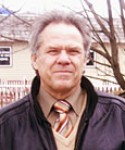 James E. Quill
Principal, Professional Engineer
James Quill was educated at Northeastern University in Boston, Mass., with a Graduate Degree in Civil Structural Geotechnical Engineering, along with a BSCE from Lowell Tecnological Institue. Before founding the Quill Group, Jim was developing Corporate Properties and construction projects for Pitney Bowes after spending 5 years in the engineering and consulting field.
Following his work with Pitney Bowes, he became the Principal for both Atlantic Consulting & Engineering and Fairfield Testing Labs in 1993. He has supervised and designed for these multi-disciplined firms in HVAC, geotechnical, mechanical, electrical and civil projects as well as the testing and inspection of soil, concrete, masonry, structural steel and various other subsurface and environmental projects.
In 2003 he added the Fuller Engineering & Land Surveying Firm in addition to Land Engineering and Surveying to The Quill Group to provide start-to-finish one stop shopping project engineering for his clients. James is registered as a professional engineer in Connecticut, New York, Massachusetts, Virginia, North Carloina, Vermont and Georgia.
He belongs to the following organizations:
American Society of Civil Engineers
Connecticut Society of Civil Engineers
American Arbitration Association
Construction Specifications Institute
Connecticut Construction Inspectors Association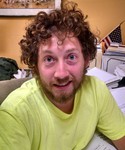 Dennis Keiley, PE
Laboratory Manager for Fairfield Testing Laboratory
Dennis is a Civil Engineering Graduate from Northeastern University and since he started with FTL 8 years ago grew wtih the knowledge of Construction Material Testing Inspections. In 2010, after receiving certifications from the American Concrete Institute for:
Concrete Field Testing Tech - Level
Concrete Strength Tech - Level 1
Aggregate Testing Tech - Level
Concrete Laboratory Tech - Level 1
Nuclear Density RSO Officer
OSHA 10 Certification & Numerous Other Class Training
Certified Welding Inspector CWI
Dennis was promoted to Field & Laboratory manager for FTL. He has recieved The Quill Group "Extra Mile Award" for going over and above for the sucess of the company. His experience in the field and in the office has expanded his knowledge of the construction materials testing industry which in turn insures 100% customer satisfaction. Registered PE in Connecticut.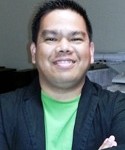 Brian Zafe
Structural Design Engineer
Brian Zafe, educated in the Philipines with a structural engineering degree from Sillman University, has been in engineering practice for over 15 years. His past experience in steel and precast construction as a detail engineer and fabrication established his ground structural design field. He was involved on various construction and utility (CONED) upgrades in New York City for over five years prior to joining Atlantic Consulting & Engineering. He is responsible for all aspects of structural engineering from site inspection, investigation and survey, construction management, design and drafting, etc. in the structural department of Atlantic Consulting.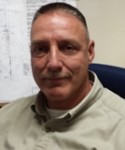 Thomas Probert
Architectural Designer / 3D Modeler
Thomas has over 25 years in architectural design. With his knowledge and skills in creating plans and details for engineering and construction, Atlantic Consulting has become one of the most versatile engineering firms in the State of Connecticut and surrounding areas.
David Pulcinella
Structural Design Engineer
David has over 15 years experience in the structural and architectural field. He is responsible for the design, drafting and assembly of building plans. David has been with the Atlantic Consulting firm for over 12 years. Through sound judgement and his ability to multitask numerous projects at one time has made him an irreplaceable asset to the Atlantic Consulting team.
Douglas R. Reich, RLA
Landscape Architect
Douglas Reich graduated from Iowa State University with a Bachelor's Degree in Landscape Architecture. He currently maintains registration as a licensed landscape architect in Connecticut.
During his 34-year career, Doug has managed and produced site designs for a wide range of projects ranging from high-end residential to large scale corporate clients such as UBS, Timex, Purdue Pharma, and Cummins Engines.
His responsibilities include small and large-scale site design and civil engineering for private and corporate clients, production and presentation of applications for agency approvals, construction and specification documentation, project management of Fuller Engineering and Land Surveying, and management of the Quill Group office computer system.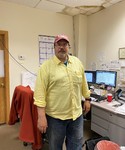 Sebastiano Urciullo
Civil and Structural Designer
Sebastiano graduated from Central Connecticut State University with a Bachelor's degree in Civil Engineering at 2001. He has extensive experience in designing civil and geo-technical projects and doing structural building inspections. His proficient computer design skills and his broad knowledge of codes, regulations, standards and specifications has made him a key part of the Fuller Engineering team.
David Delmedico, EIT
MEP Design Engineer
David graduated from Manhattan College with a degree in Mechanical Enginering and manages the mechanicl department overseeing all HVAC, Plumbing, Electrical and Fire Protection design work. David has 6 years experience in tech design field and has worked on many prestigeous projects including museums, power plants, and medical facilities.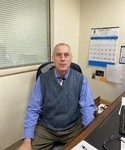 Marian Spitza
Electrical Engineer
Marian has been designing electrical systems for over 40 years. He received his Bachelor's degree in Romania, and a Master's degree in EE from University of New Haven. Marian's experience is wide and he has completed many Municipal and State projects. The size of his projects range from banks to college dorms to full schools. The myriad of projects also include stand alone generators to housing to fast food resturants on top of the full blown school work that Marian has completed.
Gerard (Ardy) Loo, Jr.
Land Engineering & Surveying
BSEE Silliman University
Ardy is a lead surveyor who operates the Robotic equipment for all aspects of site design and surveying needs.
AutoCAD and Hydrocad design for surveys, topos, drainage stormwater mitigation.
Kevin Crowley
Land Surveyor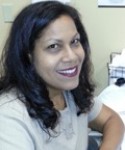 Maria Valdes
Fairfield Testing Laboratory Senior Administrative Assistant
Maria has served in the materials testing industry as an administrative assistant for over 16 years. She serves Fairfield Testing in various aspects from scheduling, report processing and distribution, to customer service and satisfaction. Her knowledge of the New York Department of Buildings has propelled Fairfield Testing into the New York City Market for materials testing and special inspections.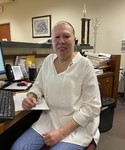 Wilda Hernandez
Atlantic, Fuller & Land Engineering Senior Administrative Assistant
Wilda has been in the engineering and land surveying industry for over 20 years as an administrative assistant. She is responsible for maintaining all project contracts and related work for Atlantic, Fuller and Land Engineering.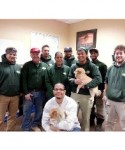 Fairfield Testing Field Inspector's
Inspectors at FTL typically hold a bachelor's degree in engineering and are ACI, Nuclear, CMU certified.